Virtual Headshots for Remote Teams
Consistent studio-quality corporate headshots for teams, events, or individuals anywhere – managed entirely for you!
HAND-EDITED. NO TACKY AI.
Studio-quality corporate headshots for teams, events, or individuals anywhere – managed entirely for you!
HAND-EDITED. NO TACKY AI.
PRICING
NEED ONLY ONE?
TRUSTED BY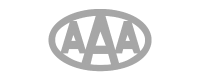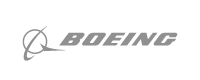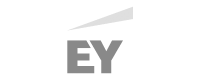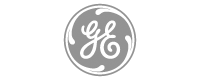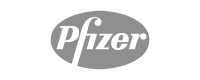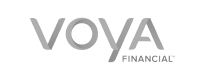 Hand Edited
Our 3-stage editing process ensures every headshot and team is made to a uniform, studio-quality finish, backed by our Headshots.com Happiness Guarantee.
We Coordinate
Give us your team and a deadline, and we'll take care of the rest. Track progress and download headshots directly from the free dashboard.
Scalable
Buy only what you need – add more as you grow. Team settings are stored for free, so any future virtual headshots will look consistent with time.
Studio Quality Virtual Headshots Made Easy
(HOW IT WORKS)
Simple Administration
All-in-One Dashboard
Choose any background or style of virtual headshots you want for your team. Track progress, send reminders, and download available headshots all in one place. Control what you want, we'll handle the rest.
Save Time & Money
We Handle Coordination
Set the deadline from the dashboard. We'll notify and remind each person on your team to ensure your virtual headshots are completed on time – saving you time and money.
Easy as 3, 2, 1, Smile!
We Guide Your Team
Our simple tutorial shows each team member how to take their own virtual headshot using only their cell phone, and upload it right from the standard camera app. If anyone on your team needs help, we provide direct support.
100% Happiness Guaranteed
Retouched To Perfection
Our world-class editors will hand edit and review each virtual headshot to guarantee studio quality and consistency across your team. Download them in bulk, or individually, right from the dashboard.
Edited for perfect lighting!
No glow or green-screen effect!
Before & After
Client Testimonial
I used Headshots.com for the profile shots for our company's management team. We found the process simple, easy, affordable, and professional. We will definitely use their services again in the future.
Patrick M., London, UK
Managing Partner of CapitalPCC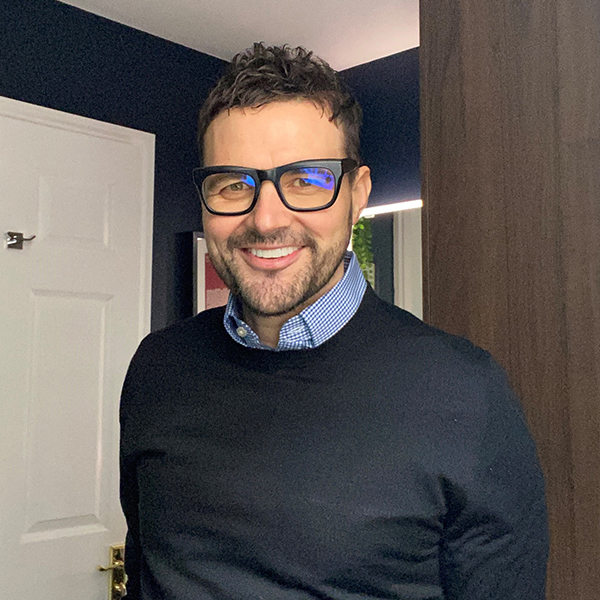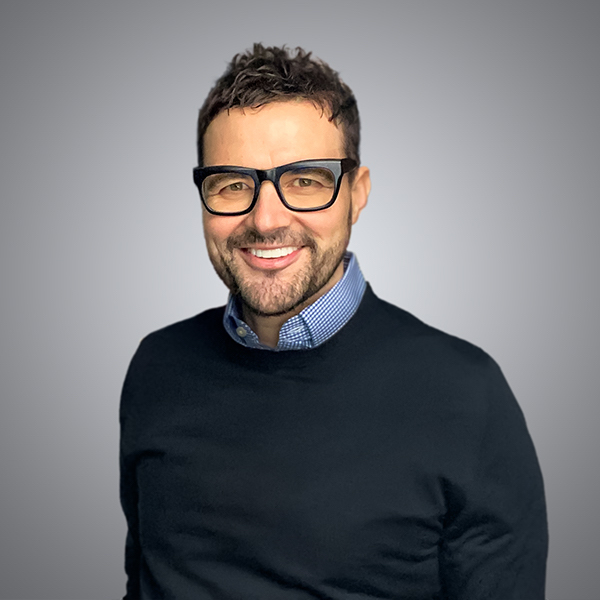 Guest Speakers + Decks
Use Your Headshots Anywhere!
Business Cards
Use Your Headshots Anywhere!
Social Platform Profiles
Use Your Headshots Anywhere!
Email Signatures
Use Your Headshots Anywhere!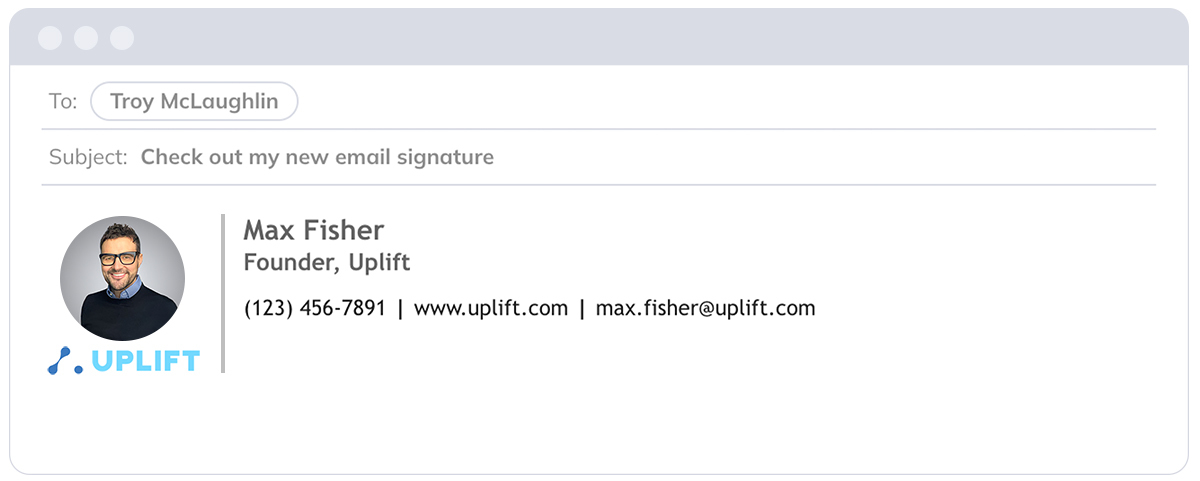 Team Pages
Use Your Headshots Anywhere!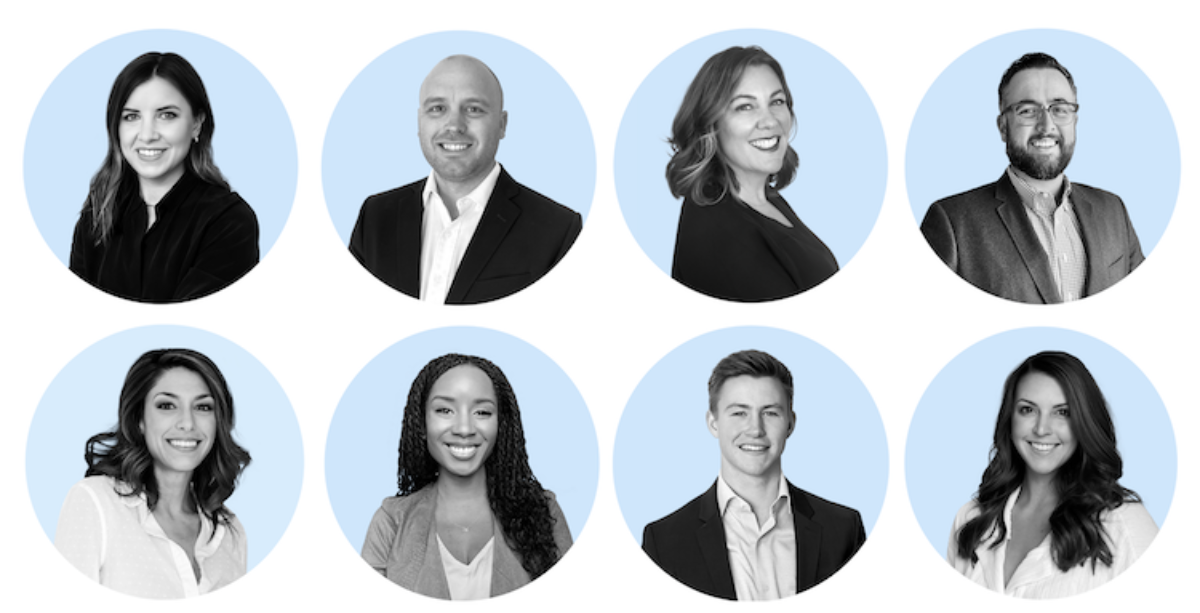 Frequently Asked Questions
Pricing Is Simple
You always get the same studio-quality virtual headshots, done-for-you coordination,
3-business day turnaround, and no-cost dashboard no matter how many you buy!
For events, universities, and custom services, or to speak with us, click here.
250+ Headshots
Inquire
For Discount Pricing
No Fees or Taxes!
Add more when needed for a uniform look.
GET A QUOTE
Our Blog
We are excited to share that Heroic Headshots is rebranding to Headshots.com! We founded Heroic Headshots two years ago, in the middle of the pandemic, to help teams and individuals all over the world continue to represent their image in a professional way — even if they couldn't meet with…
LinkedIn is a powerful social media platform for businesses of all sizes, which is why social selling is such a huge part of the interface. It can be used to create connections with potential customers, connect with other businesses, and share your company's story. It's also a fantastic way to…
Real Clients.
Real Reviews.
Heroic Headshots is a top-tier option for professionally-edited corporate headshots. Like a lot of companies, having to figure out an affordable way

...

to get new employee headshots for our website was a hassle before we found Heroic Headshots. The price per photo was not only affordable, the high quality editing looked amazing. Once we submitted our employee email sheet (supplied by Heroics), the Heroic team managed the entire process - from emailing reminders to each employee, to walking them through how to take and submit the best photo for editing.A great cost-effective, stress-free way to organize a virtual corporate photo shoot without compromising on quality. I highly recommend using Heroic Headshots as your "virtual" corporate photographer. Thank-you Jason and Team Heroic!- Jessica Hawkins, Radian Generation

read more

Jessica Hawkins
17:40 04 May 22
Very happy with my headshots, professionally done in a short amount of time! Their customer service is top notch too, very professional and quick to

...

respond. Will definitely be using them again in the future and recommending to colleagues.

read more

Chris West
19:37 03 Mar 23
Our experience with Heroic headshots was amazing! We continue using it to take headshots for our Team. The edition is excellent, and they send you

...

the photo finished on time. Before hiring the service Jason had a meeting with me to explain how it works, he was super nice, and he solved all my questions. The process is easy. I absolutely recommend their services.

read more

Triana Galarza
19:50 03 May 22
I can't recommend Heroic Headshots enough for their professionalism, and for their excellent work. One of the great elements of the process is that

...

you get to take and pick your picture yourself--so no complaining that it's a bad shot! 🙂 Then they make you look fabulous as well, so how great is that? I have gotten so many compliments on my head shot--far more than with a traditional photo studio. It's easy, it's fast, it's affordable-and you can work with them from anywhere you have an internet connection. You can't go wrong with Heroic Headshots!

read more

Natalie Houghtby-Haddon
20:04 21 Apr 22
We've used Jason Dixson for photoshoots of our docs, therapists, and physician assistants over the years and have been consistently satisfied. We're

...

constantly adding providers, however, and that makes it tough to keep our website current. We started using Heroic Headshots as soon as we heard about it. It's the perfect solution. We use an existing photo and it's touched up to look identical to what's on our site, same background, quality, etc... This is much better than scheduling dozens of photoshoots per year. Our staff can now easily and immediately launch a bio page for a new provider with a high-quality headshot. It's been a game-changer.

read more

OrthoBethesda Restoring Function
14:09 25 Apr 22
Our team is located across two countries and several states. We found Heroic Headshots' virtual photography service invaluable - there is no way we

...

could have organised consistent, high-quality team photographs otherwise.The virtual platform is quick and really simple to use. There are videos that explain how to best position yourself for a photo. And there is an online notification system to follow-up with team members to minimise admin.Jason, Shayna and Rachel are really brilliant to work with. They are friendly, responsive and professional.The photos came out brilliantly and our team is really happy with them. We are so grateful to Heroic Headshots for their help and highly recommend their service!"

read more

The company I work for needed headshots for our website. Our employees are located in several different states across the nation. I heard about

...

Heroic Headshots and thought the entire process sounded fast and easy. It was!Heroic Headshots created an account based on how many images we needed. Each employee took their own photos using their cell phone and uploaded it to the account. Within days we had edited headshots ready for posting online. This couldn't have worked out any better!

read more

Sarah Coon
13:52 06 May 22
This was a no-brainer service to try out and I'm really happy with the result! Highly recommend. Will be using in the future.

Anna Furmanov
17:23 25 Feb 22
Heroic Headshots did an incredible job with the photos for our company! Our team is remote, so using Heroic Headshots made it possible to have

...

uniform headshots for our website. Our website took on a whole new look once the headshots were completed. The software is easy to use and affordable too! I highly recommend Heroic Headshots to anyone looking for high-quality professional headshots.

read more

Allison Geller
23:57 11 Apr 22
Okay. So, all I can say is, this company really came through when I needed them. No, this is not a paid posting, and no, I do not know anyone who

...

works for this company. Now that that is out the way, let me tell you about my experience.About a few days ago, I was informed that I needed a professional headshot for an organization I am interested in. I had no clue how I was going to make that happen since I had no time to find someone to take the picture for me, and I was not anywhere near home; I did a frantic Google search. The first company only did online headshots for companies, not individuals. So, I continued my search and ran across Heroic Headshots. Now, I was skeptical at first since I've never done this, but also had to give it a try, if I wanted to get the headshot I needed.I went to their website, paid the headshot fee of $50, and then I received a confirmation email. Next, I had to go on the website to do a checklist before taking my own picture. The directions are pretty straight forward. I placed my phone on something, in front of a window for natural light, but I still was iffy about how it might come out.Fast forward to today. I received the picture link through an email and let me tell you, I am so pleased. I recommend them. You don't need to pay someone to come to your house or meetup somewhere. You can do this from the comfort of wherever you are located. They were also very responsive to any questions I had.Thank you again Heroic Headshots for coming through last minute when I needed your services the most.

read more

Infinity Stone (Infinity)
18:26 17 Mar 22
Our team received great service from Heroic Headshots! They are always available if I have questions and their response time is very quick. The

...

quality of their work is fabulous and it's 1/3 of the price I would pay a photographer in my area.

read more

Kristin Orr-Depner
20:59 11 Apr 22
Process to get headshot approval was a little longer than I anticipated (maybe user error), but communication with the team was terrific. After I

...

decided that the virtual background that I selected wasn't what I needed, they were willing to change the background to help me stand out more. Great service!

read more

Morgan Alexander
16:58 05 Dec 22
Heroic Headshots has made it so easy for new team members to get headshots shortly after starting and at a much lower price than traditional

...

headshots. The best part is that the Heroic Headshots team ensures the same quality and look as our in-person headshots so our staff page looks consistent!

read more

Meredith Radel
16:30 09 May 22
AMAZING! Jason D. and his team over at HEROIC HEADSHOTS are the real deal. Go Digital Hero LLC is a Digital Assistant/Virtual Assistant company -

...

and from time to time, my clients are needing to update their headshot or maybe even start a new team that needs a headshot - my one-and-only recommendation is ALWAYS Heroic Headshots. I can 100% vouch for the quality of the work, the timeliness of the deliverable, and the ease-of-use platform. They truly provide the BEST and most comfortable process from signing up to the delivery of the photo. It's pretty fun also the various backgrounds they can do - even a custom one. If you are seeking a headshot - one that is going to get folks to rave about it - go with Heroic Headshots.

read more

Go Digital Hero Assistant
18:23 05 Apr 22
We worked with Heroic Headshots on a few different occasions, both during the height of the pandemic (when we couldn't get photos in person) as well

...

as on other headshot projects this past year. Their team is super professional and easy to work with, and the quality of their headshots is excellent. They provided clear directions for our team members on how to take photos, how to submit, etc., which saved us a ton of time on the backend. Creating headshots this way turned out to be more cost effective route for us (especially as compared to traditional headshots). Highly recommend!

read more

BBYO Insider
21:52 05 Apr 22
Jason Dixson and his team at Heroic Headshots helped us solve a huge problem: how to create new headshots for 70 employees in multiple locations

...

around the country without breaking the bank. Utilizing the increasingly sophisticated cameras on today's mobile phones along with a slick platform to upload and manage the production workflow is simply brilliant, and we couldn't be happier with the results.

read more

Roy Kissin
21:15 05 Apr 22
Easy, fast, great quality. Just with you own phone, at home. Just a couple of steps, well explained. Saved me a lot of time and money (not going to a

...

professional photographer).Value for money, worth a try)

read more

Niels Vonk
06:36 21 Apr 22
Working for a company where most employees are working from home or remote, we needed a solution to get professional and most importantly

...

uniform-looking headshots. Heroic Headshots has been the perfect solution. Who knew that simple pictures taken with a phone camera could look so good? It has an administrative dashboard where you can invite and remind employees, customize the background and style of your headshots, and monitor the status of everyones headshot.For employees, they have a very easy step-by-step process to follow for taking and submitting their headshot that includes both videos and written instructions to follow along with. Once headshots are submitted, their team of editors does a great job touching up and finalizing the photo to match the custom style we selected.We are in the process of adding the rest of our company, as we've been really pleased with how everything has turned out. Highly recommend as a professional headshot solution for companies!

read more

Kellen Wilson
17:33 29 Mar 22
Great product, great service. Super easy and professional.

Michael Docktor
13:10 06 Apr 22
Thank you for doing such a fantastic job with my headshot; it came out beautifully. I will definitely be recommending Headshots to others!

Jennifer Germinario
20:27 27 Dec 22
Great. Thanks for helping my out in a bind.

Ed Lee (subg)
22:53 17 Mar 23
My organization went through a complete rebranding and Virtual Headshots made it so simple to get them done during the pandemic. They helped us with

...

individual problems and were so patient and accommodating in help staff submit the right style of portrait. Affordable, reliable, FAST and great service!

read more

Jazmin Chavez
19:26 18 Apr 22
Our team has experienced incredible service and responsiveness from the Heroic Headshot team. The quality of work, turnaround and ability to manage

...

some unique needs for our business were all handled flawlessly. Don't hesitate to tackle your business / web pic needs using HH - you won't be disappointed!

read more

I highly recommend Heroic Headshots. The customer service is great and the product is even better. It is a great way to get high quality professional

...

headshots for a remote team.

read more

Jamie Wong
01:55 25 Apr 22
5-star service all the way! Jason and his team of experts did an excellent job for our business. Everyone was very nice, professional and responsive.

...

The actual headshots came out great and the whole process was very simple. Their website makes it really easy! The About Us page on our website looks so much more professional now. Thanks Team!

read more

Allison Geller
00:12 12 Apr 22
Quick, easy, and quality. Definitely worth the money. I was the guinea pig, but everyone at our company will get them done as well.

Greg Lubbers
15:32 18 Jul 22
Heroic Headshots was super seamless, and I was really impressed with the end result. I quickly took a photo in my house where the lighting was poor,

...

and the finished product looked like I was in a studio. Definitely recommend to anyone looking for a professional-looking headshot!

read more

Kasey Moffat
02:59 26 May 22
Heroic Headshots did a great job making our newly hired employees' previous headshots look like our current photo aesthetic. The process is simple

...

and Heroic Headshots takes pride in ensuring the photos are of the best quality. I highly recommend them.

read more

Susan Hepworth
19:52 06 Apr 22
When I learned of Heroic Headshots I admit I was a bit skeptical about submitting what was essentially a selfie to be edited and used for high

...

profile speaking engagements, all company directories, and my LinkedIn page but I am BEYOND impressed with the results.The process was easy to navigate, with very clear tutorial videos, and the HH team was incredibly accommodating and responsive in delivering exactly what I was needing (a headshot that I can be proud of).A huge thank you to their team! Will definitely be sending my colleagues your way in the very near future.

read more

Kristen Labelle
02:25 24 Feb 22
Heroic Headshots is our go to for corporate head shots!

Carrie Lazar
21:53 11 Apr 22
My experience with Headshots was excellent. They worked with me and provided guidance, multiple times, so I was able to provide the best picture

...

possible with my cell camera. I am very pleased with the results and extremely pleased with their customer service.

read more

Mary Nelson
19:23 22 Feb 23
Fantastic way to get matching company wide headshots, especially in the remote setting most of us are in! The team is extremely friendly, and has

...

some of the quickest response times I've ever worked with. All my questions were answered with thoroughness and expediency.The dashboard is user friendly with the ability to see how many pictures you have left, how many need to be done, and also a way to send reminders to your team if they have not yet completed their headshots.The headshot directions themselves were easy to follow, and a lot of my teammates (myself included) have already begun using our headshots!Highly recommend!

read more

Esther Yee
17:18 08 Jun 22
Heroic Headshots was beyond amazing to work with. They were so responsive and so incredibly helpful in getting our headshot project set up exactly to

...

our liking. Our team is fully remote, and we couldn't have asked for a better solution or team to help us get wonderful headshots. I fully recommend working with Heroic Headshots!

read more

Alison Hall
20:22 05 Nov 21
Fantastic Idea and a fantastic team. Our team's headshots look like as if they were taken in a real studio. Extremely happy with the results and will

...

continue using for new employees.Thank you Jason for always responding immediately and working within our very tight deadline.

read more

Gabriela Schnabl
16:27 29 Oct 21
Heroic Headshots has provided us with swift and excellent service.

Story Bolt
02:43 29 Mar 22
Working with the staff at Heroic Headshots proved to be an excellent fit for me and my immediate need to have a professional image without having to

...

travel to a photographer or even a studio to take my headshot. Highly impressed with Heroic Headshot's communications, touch-up to my headshot, and the ability to track the status of the progress of your image while it's in production. Overall, my experience was effortless! In today's world, where your website is your key to success, I would indeed have Heroic Headshots package service for my staff images if I were a business owner. However, although you are like me and only need a quick headshot for your professional networking, Heroic Headshots is hands-down the best in the industry with very competitive pricing! Five Star Review that deserves even more Stars; you will be impressed; give them a shot, as they stand behind their work until you are pleased! Thank you, Christy and the Heroic Headshots Team, for an extraordinary level of talent with my image!

read more

Mark Doyle
22:29 31 Aug 22
I was so impressed with how my photo turned out! I did the best I could with following the photo guidelines. But it was difficult during a midwestern

...

cloudy day (sunlight coming in windows is a rare thing in the winter).If I was talking to you like I was talking to my previous self, I'd say go for it! It's so hard to tell with online shopping for anything! I don't mind spending the money if it turns out "right". But I've been burned with online shopping in the past.The editing was quality was great (I have a degree in graphic design). Lighting and "cutting out" were IMO impressive (it wasn't like someone's grandma was doing this in a basement).This was my first executive headshot. I'm excited to use in for my company photos!

read more

Crystal Skira
22:19 20 Jan 23
If you need a professional photo but don't want to waste a day going to a studio, Heroic Headshots is the way to go! In just a few days, they can

...

turn regular smartphone photos of your company's team into great looking headshots. The best part is that they handle the entire process - all you have to do is give them an email address for each team member. They take it from there, providing the guidance of how to take the photo as well as a great interface to upload the photos. This is especially helpful as more companies employ remote workforces. The resulting photos are excellent, and the price is reasonable!

read more

Matthew Nadelson
07:16 13 Oct 22
Finding or taking the right photo for professional headshots has always been an insecurity for myself. Headshots was able to provide me with the

...

proper insight on how take the right photo of myself in a professional manner. I was able to meet some of their team at the InspireHR West conference and they made me feel like I was a model. Not only did they take multiple photos, they also asked my opinion in between shots and gave me genuine advice on how I could take a better photo. After reviewing their online headshot training, it's safe to say they cater to both remote and in office employees looking for the right headshot that instills confidence. Thank you for the amazing photos that I will be able to use for years to come!

read more

Taleigh McGrath
18:59 16 Mar 23
Heroic Headshots did an amazing job with the quality of my headshot! Their software is extremely easy to use and the quality of the headshot is

...

phenomenal. Their timely service and amazing customer service is highly appreciated! The headshot they provided me with helped me land my current job with one of the Big Tech companies here in Silicon Valley! I highly recommend Heroic Headshots to anyone looking for a high quality professional headshot!

read more

Aaron Sahagun
06:15 08 Apr 22
I was in need of a headshot for my LinkedIn profile and I stumbled across their website with welcomed surprise. The ability to get this completed

...

without having to coordinate time and travel was an added bonus. I was very pleased with the service overall. You are truly getting good value at a great, affordable price. The process is straightforward and they provide great instructions to help you get capture a great photo for them to enhance and make look professional. Customer support was responsive, easy to work with, and I was pleased with the output.

read more

Hans Louis
00:22 07 Jan 23
The quality was great and it was very easy for our remote team members. The staff at Heroic Headshots was also very easy to work with and helped

...

facilitate the process and troubleshoot as needed. Our website looks much more professional now that we have a matching, consistent look. Highly recommend!

read more

Shoshannah Behrens
19:11 05 May 22
Headshots did an amazing job with my photo. The team was patient with me in trying to meet the requirements of the photo I needed to upload. And even

...

though I didn't meet it, they still did an awesome job with my submission. I got multiple chances to upload a different one in an effort to get the best outcome. And amidst all of that, they delivered the end product within the agreed three day turnaround. They do a great job.

read more

Taniesha Brown
22:37 09 Feb 23
Contact Us.
We Would Love To Hear From You
We're a fully-managed solution for studio-quality headshots anytime, anywhere. From 2 to 100,000 person companies, events, sponsorships and universities, to perk offerings, guest speakers, and agencies, we can customize our service to your needs.
All inquiries receive a response within 1 business day
IMPORTANT for 2023:
If you don't get a response within 1 business day, check your SPAM. Every inquiry receives a personalized response.